Energy and Power Innovation Centre
(EPIC)
Mohawk College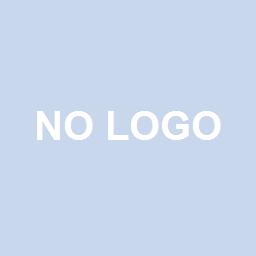 ABOUT EPIC
The Energy & Power Innovation Centre (EPIC) provides expertise and facilities to support Canadian companies with their operational challenges with a particular focus on energy and resource management. EPIC also supports utilities and electrical companies with developing new solutions, as well as training in state-of-the-art facilities.
EPIC is also home to the Energy & Power Technology Access Centre (TAC), a national resource for the Canadian manufacturing and agri-food sector. As a TAC, EPIC helps companies who would like to adopt energy technologies that can reduce operating costs throughout the manufacturing process and/or de-risk the implementation of new technologies.
The cross-functional research team - which includes EPIC applied research staff, dedicated co-op students and Engineering Technology Faculty members- works collaboratively with the Sensor Systems and Internet of Things (IoT) Lab, the Centre for Climate Change Management, the Additive Manufacturing Innovation Centre (AMIC), and the mHealth & eHealth Development and Innovation Centre (MEDIC).
---
Follow Us
Share with someone
RESEARCH AND INNOVATION EXPERTISE
EXPERTISE
Energy
Renewable energy
Energy conservation and efficiency
Energy planning
Protection and Control
Industrial communications
Automation
Data acquisition
Microgrids
Previous Research Projects:
Development of an online energy tool to provide a regional and community level automatic data for First Nations to better understand their energy-related opportunities
Development of a short circuit brush finder for Printed Circuit Board (PCB): reverse engineering and quality control; including PCB design and 3D case printing
Create an advanced case study and training guide to demonstrate new software tool applications for electrical protection relay testing, individual and system-based.
Performance validation for new artificial intelligence (Fuzzy Logic) controller vs traditional PID controller using a lab test-bed, as well as replicating an industrial process using real-time simulation.
Mechanical and electrical fault case test-bed for electric motors.
Performance validation and modelling of Mohawk College Net Zero building solar thermal water system.
Automation and remote monitoring support for a waste heat recovery pilot plant for reducing natural gas consumption in commercial buildings.
TECHNOLOGY SECTORS
Clean Technology
Data
Energy
Environmental Technology
EQUIPMENT AND LABS
| Equipment | Function |
| --- | --- |
| Protection & Control equipment | Electrical system protection relays (SEL, Schneider, and Siemens ), OMICRON protection relays test sets, SEL Real-Time Automation Controllers, SEL software-defined network switch, CISCO and RUGGEDCOM communication switches. |
| Energy systems | Chroma Battery and Solar PV Emulators, Chroma programmable load bank, Schneider bi-directional inverters; as well as resistive, capacitive, and inductive loads. |
| Real-time simulation (OPAL-RT) | Replicate industrial and electric systems real-time and able to integrate Hardware-In-the-Loop simulations |
| Metering | Power quality analysis equipment, data-loggers compatible with common sensors, short- and mid-term energy metering devices. |
| Miscellaneous | LabVolt electrical components testing modules, power supplies, and oscilloscopes. |
| Net Zero Building Available Data | Electrical and thermal sub-meters, 28 well geothermal system, 500 kWAC solar PV system, 450 litre solar thermal water system, and 228,000 litre rain water harvesting system. |
Enertics Inc.
Independent First Nation Alliance
ENA Electronics
BBA Consultants
Xiera Technologies Inc.
EllisDon
Carbon Cap
OMICRON Electronics