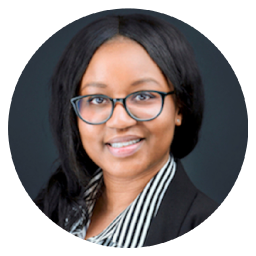 Bineta Diallo
Team Lead, Events and Programs
Phone: +1-613-900-7055
Email: bdiallo@tech-access.ca
As Team Lead of Events and Programs, Bineta is responsible for the Tech Access Canada programs and events for the members.
She leads the Interactive program and the Jumpball Initiative including portal management, budget allocation, and supports TACs and clients for a friendly experience.
She also leads the events with the execution, logistics, and delivery of the annual Best Practice Forum with the Director of Stakeholder Relations and Engagement, and webinars online for the members.
Bineta has over eight years of experience in event and program management, she has previously worked for large multinational companies delivering events in Canada, the US, and France. Fully bilingual, she is passionate about leading high-profile events. She holds an MBA in Event Marketing and Cultural Communication from INSEEC – Sup de Pub, School of Communication in Paris, France.